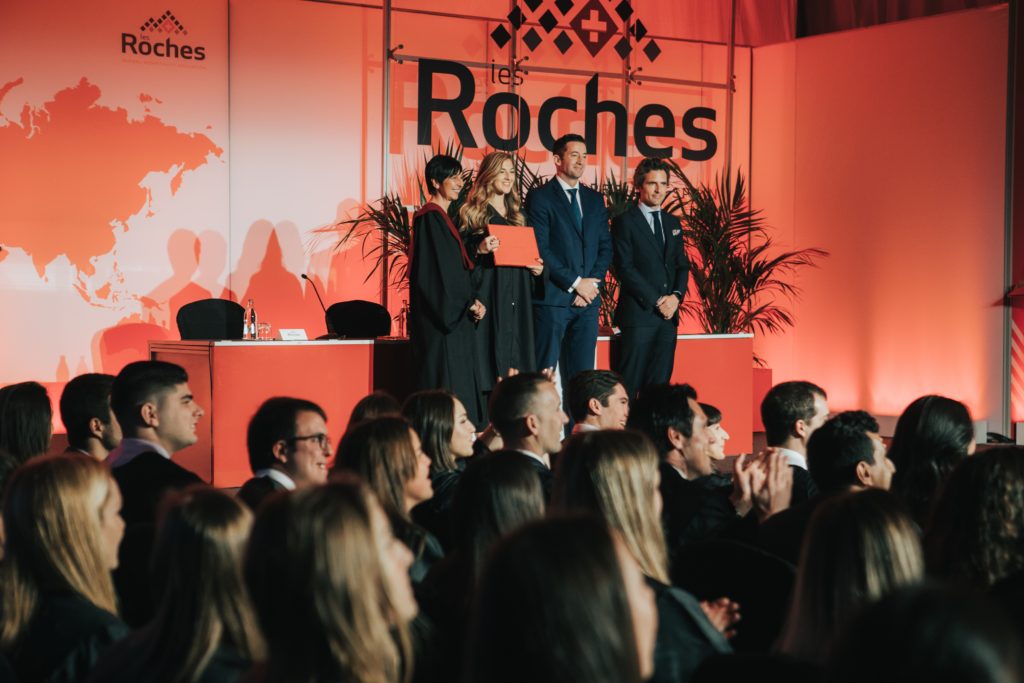 A total of 127 students graduated on Friday from Les Roches Marbella's Postgraduate Diploma in International Hotel Management and the Postgraduate Diploma in Marketing Management for Luxury Tourism. The new graduates come from 29 countries around the world: Republic of Armenia, Bulgaria, Canada, China, Colombia, France, Georgia, Germany, Greece, Guatemala, India, Iran, Italy, Kazakhstan, Mexico, Lithuania, Mexico, Morocco, Nepal, Portugal, Russian Federation, Slovakia, Sweden, Switzerland, Turkey, Ukraine, United Kingdom, United States, Vietnam and Spain.
Closing Ceremony Video – Full HD
The graduation ceremony was presided over by Mr. Javier Mendizábal, General Director of Don Carlos Resort & Spa and Alumni of Les Roches Marbella, Mr. Carlos Díez de la Lastra, General Manager of Les Roches Marbella and Ms. María José Aparicio, Academic Director of Les Roches Marbella.

Postgraduate Student Speech: Dastan Akebayev, Kazakhstan
Also, during the ceremony Les Roches Marbella presented its Social Responsibility Award to the Musica Con Encanto foundation for their outstanding work fomenting music among people of all ages in the community and the Way of Life Student Award was presented to Mohamed El Khaoudi for his exceptional school spirit and commitment to the highest standards of hospitality excellence.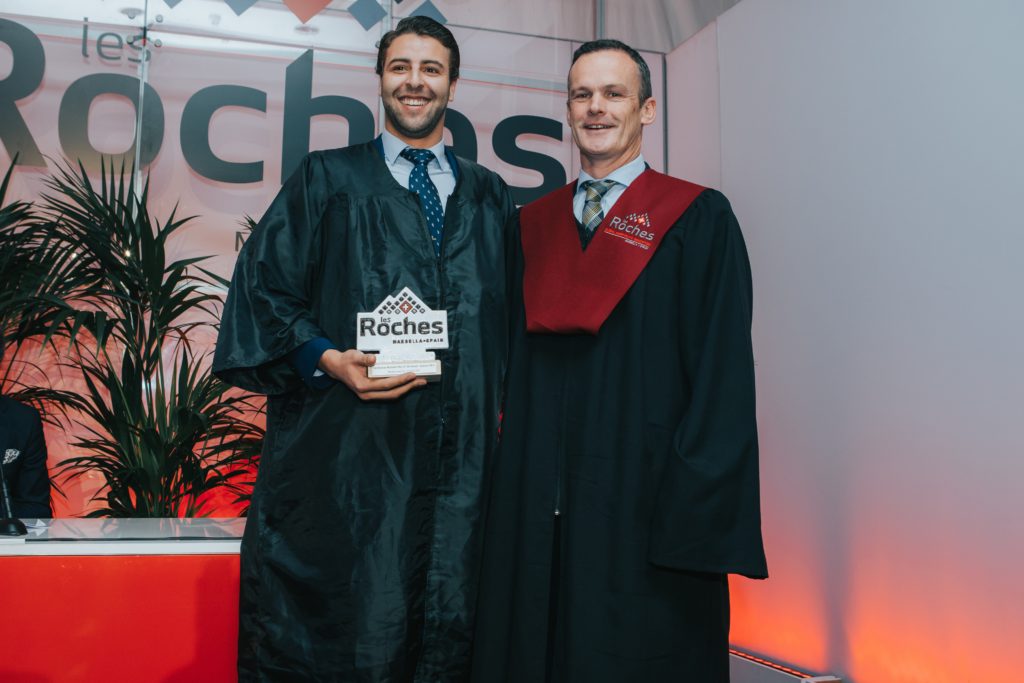 Carlos Diez de la Lastra, CEO of Les Roches Marbella, said during his intervention that "we are proud to contribute to the role of Spain in attracting and training the best talent that will become the future of this growing global hospitality industry. Part of our success lies in our teaching model; an experiential education system that is integrated into a curriculum of the highest level and one that prepares our students to solve real business problems while facing the challenges that will be encountered throughout their career. "
Postgraduate Student Speech: Maria Gabriela Negron Benitez, Puerto Rico
During a heartfelt closing speech to the postgraduate students, Javier Mendizabal said, "This is an industry based on people. We are people that lead other people in order to offer a service to more People. It may seem simple, but it is actually quite complex and managing people can be a real challenge. A career in hospitality is not easy, and until you reach your goal, you make a lot of sacrifices along the way. But I can guarantee you that the trip will be an adventurous one, and that once you reach your goal; it will all be worth it."
» Academic » 127 Postgraduate Students from 29 countries receive...
« Les Roches Marbella to offer Master in International Hotel Management Javier Mendizabal, GM of Don Carlos Leisure Resort & Spa, delivers closing ceremony speech at Les Roches Marbella [VIDEO] »