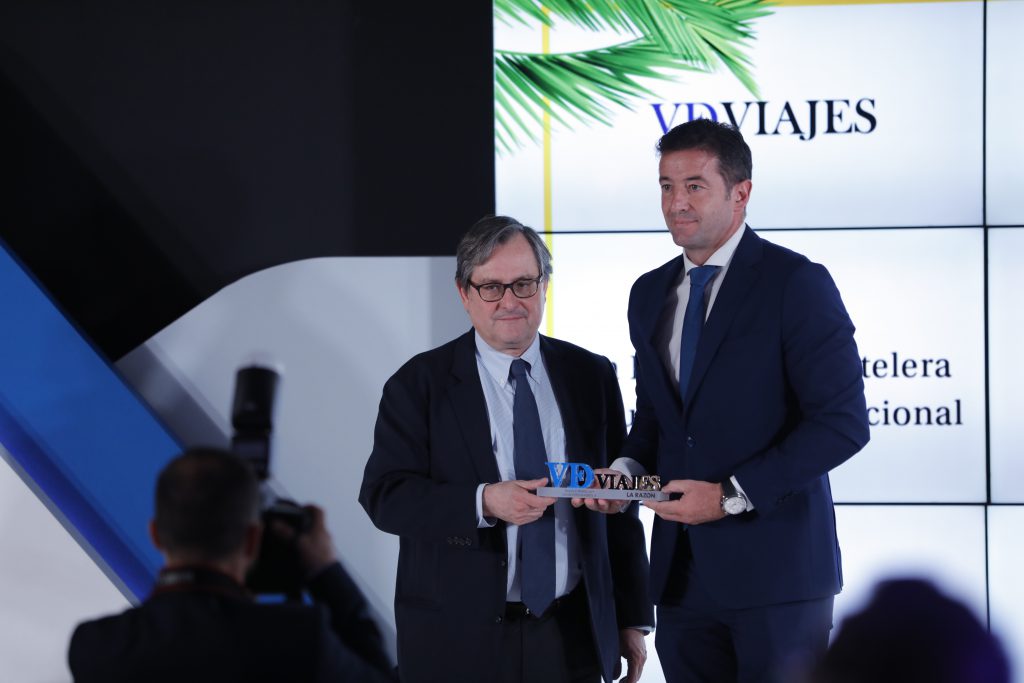 Les Roches Marbella has been recognized by La Razón-VD Viajes Tourism Awards with the presentation of the award in the category of "Excellence in International Hotel & Tourism Education". The annual event, celebrating its eighth year recognizes the effort and dedication of national and international entities, as well as public institutions and private companies that work to achieve excellence in tourism. Carlos Díez de la Lastra, General Director of Les Roches Marbella, received the award at the ceremony held on 3rd July 2019 at La Razon's headquarters in Madrid, for which Ms. Isabel Oliver (Spanish Secretary of State for Tourism) was invited.
Francisco Marhuenda, director of La Razón newspaper, spoke about how this year's nominees were chosen based on their innovative contributions to different areas of the tourism industry. Les Roches Marbella, having received the award in the category of "Excellence in International Hotel Management & Tourism Education", was noted for its international standing as one of the best international private universities to study tourism-related degrees, in addition to its reputation for quality of teaching and education, fomenting innovation and entrepreneurship, and the employability of its graduates in top hotel and tourism establishments worldwide.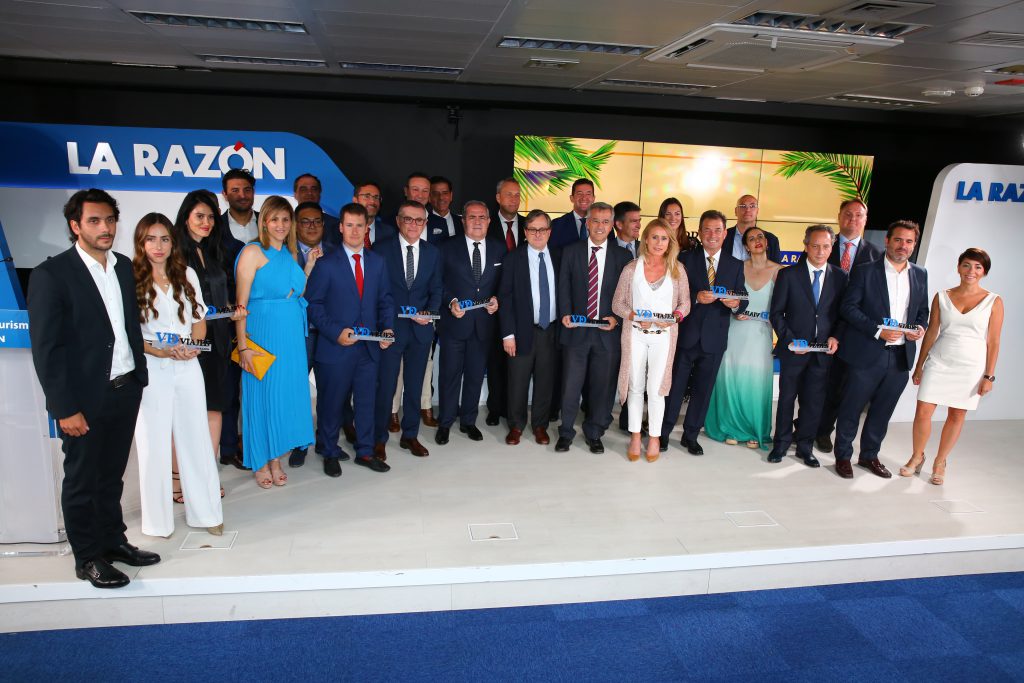 Speaking on behalf of the school, Carlos Díez de Lastra, stated that "this award reinforces the trajectory of Les Roches since its beginnings in Spain in 1995. Since then, the school has positioned itself on the global map of hospitality management education and is recognized as a driving force of some of the best management talent in luxury tourism. This, added to the trust that students place on us each year, drives us to continue improving.
Mr. Díez de la Lastra also highlighted that Les Roches has "a highly trained teaching staff and specialized facilities where students receive practical training from the very first day in the jobs needed to manage a luxury hotel. Also, we guide students to ensure they take responsibility for the future of their careers while working with them individually to help them find their true 'levers of motivation'".

The list of winners is the following:
Best coastal destination: Estepona
Best beach resort and luxury golf: Anantara Villa Padierna Palace
Best hotel proposal in Malaga: Palladium Hotel Group
Best international golf resort: Casa de Campo (Dominican Republic)
Best specialized agency in the Caribbean: Dominicana Tours
Best travel agency with destination to Cuba: Online Tours
Best hotel in a historical building: The President's House
Best Summer Music Festival: Concert Music Festival
Best institution for excellence in international hotel and tourism education: Les Roches Marbella
Best boutique hotel: Hotel Botaniq
Best healthy tourism project: Expovida
Best travel agency: Viajes El Corte Inglés
Best company in quality of services of transfer: Excursions Cruises
Best proposal in health tourism for hair transplants: Aratravel and Dr. Serkan Aygin's Clinic
Greater growth in the hotel sector: MP Hotels
Excellence in exclusive hotel services: Seaside Hotels
Best leisure proposal nationwide: Grupo Orenes
Best touristic group for companies and events: In Out Travel
Best mobile application of travel photographs: Passporter
Best family business in the tourism sector: Grupo Cursach
» Industry News » Les Roches Marbella recognized by La Razón-VD...
« Les Roches Marbella graduates 132 students from 41 countries Mandarin Oriental Barcelona Receives Les Roches Marbella's "Inspiring Young Talent Award" Award »