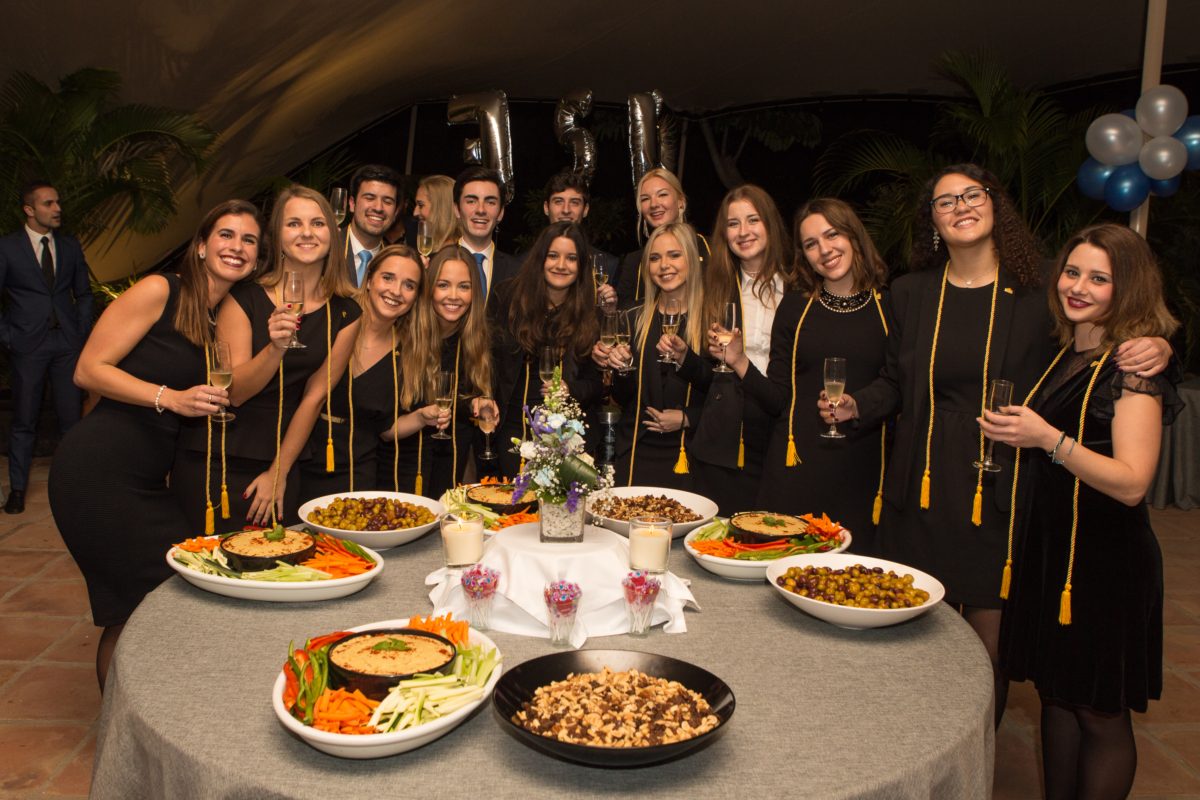 On Friday, November 18, 2016 Les Roches Marbella honored 14 students from 10 different countries with their induction into the Eta Sigma Delta International Hospitality Management Honor Society. This is the most important honorary recognition that can be obtained by students in the field of Hospitality Management. The 26th Chapter of Eta Sigma Delta nominated the students as members of the Society based on their academic and professional merits together with their strong ethical commitment to excellence in their field.
The students who form the 26th chapter of the Eta Sigma Delta International Hospitality Management Society of Les Roches Marbella are:
Alina Borovkova (Kazakhstan),
Sofia De Frutos Herrero (Spain / Canada),
Jose Manuel De La Torre Perez (Mexico),
Mona El Mousti (Morocco),
Sara Flores Sen (Spain),
Fabiana Formisano (Italy),
Luis Félix Ibáñez Merino (Spain),
Arina Khamitova (Kazakhstan),
Irina Kosinchuk (Russia),
Clara Lojo Quintas (Spain),
Luis Filipe Nogueira Moreira (Portugal),
Arina Shayakhmetova (Russia),
Alesia Statkevich (Byelorussia),
Laura Tielve Van De Wouwer (Spain / Belgium).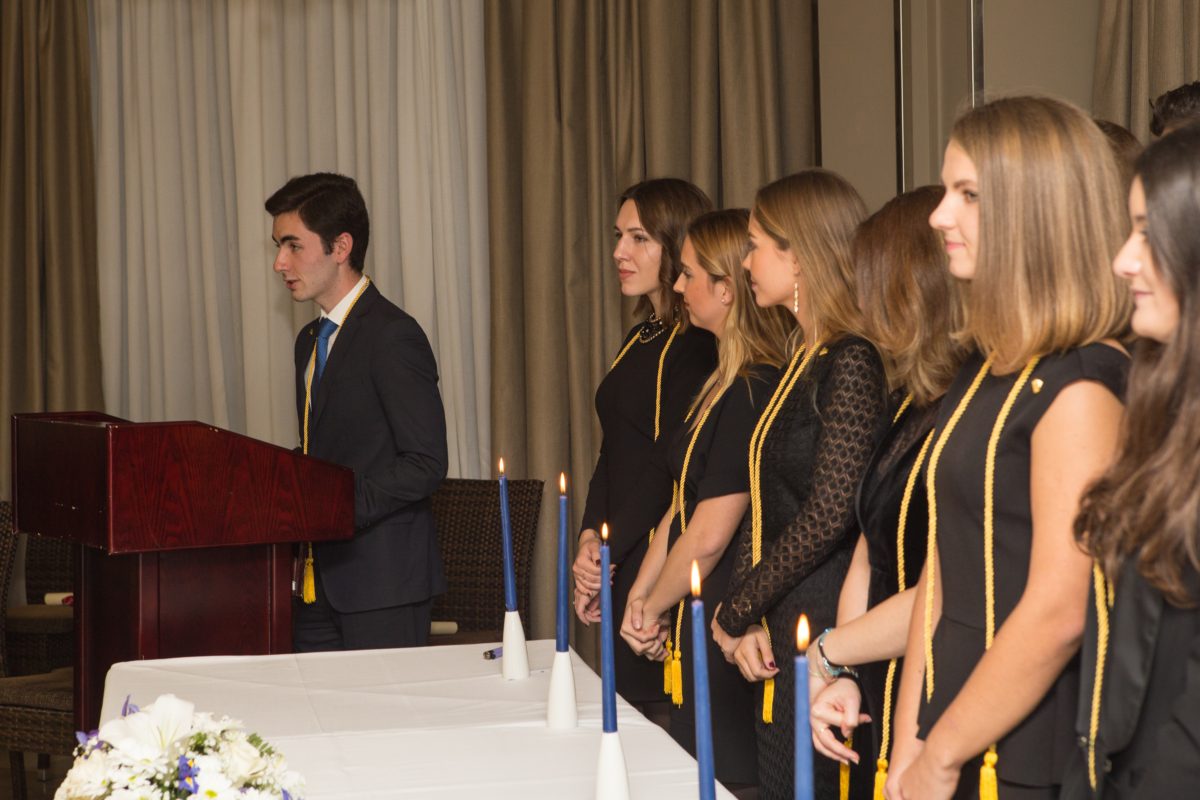 All 14 students are completing their final semester of studies in the Bachelor of Business Administration in International Hotel Management. Soon, the will embark on their professional careers in the hospitality industry while carrying with them the core values Les Roches Marbella has instilled in each of them. During their years studying at Les Roches Marbella, each of these students has demonstrated the highest level of academic and professional excellence. Each of them is committed to uphold the values of excellence, leadership, creativity, service and ethics that both the Eta Sigma Delta society and our university recognize as the core values of  hospitality professionals.
The investiture ceremony was presided over by Luis Félix Ibáñez Merino, student of Les Roches Marbella. Additionally, a 2001 alumnus of Les Roches Marbella, Mr. Rene Schaefer, General Manager of Nikki Beach Marbella, was inducted as an Eta Sigma Delta Honorary Member. During his acceptance remarks, he reminded students that "a leader does not distinguish himself by having a large office or a business card with his name on it, but for their day to day actions that inspire their teams to be successful."
XXVI Chapter of Eta Sigma Delta Photos

» Student Life » Les Roches Marbella Celebrates The XXVI Chapter...
« Marketing for a New Era in Luxury Tourism Alumni Interview: Raul Cuadrado of Hotel Hesperia Madrid »