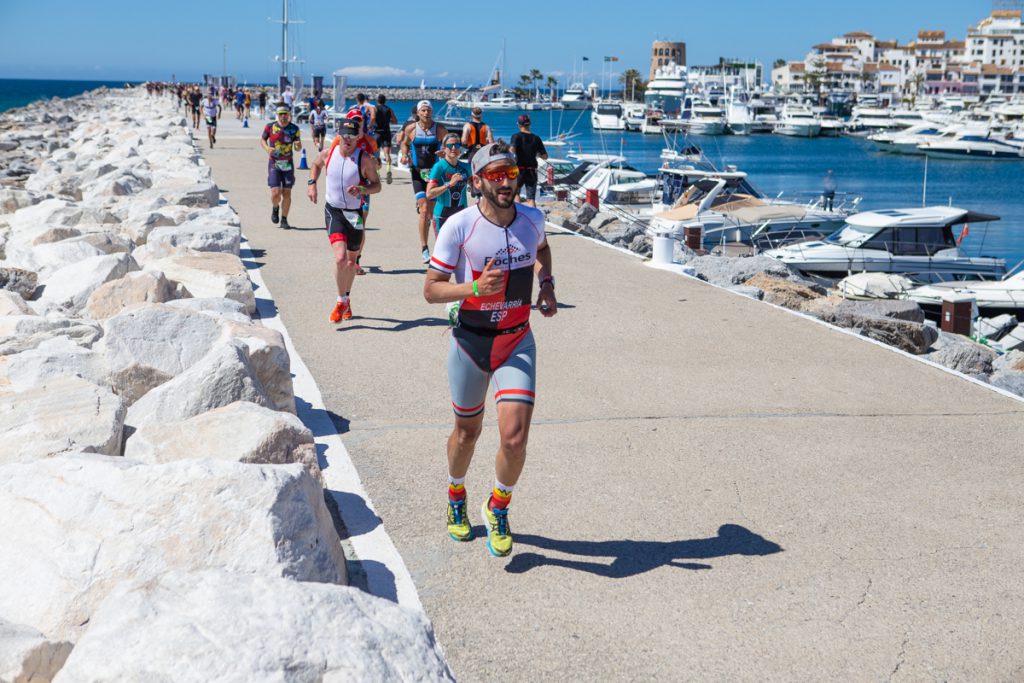 Puede parecer que una carrera en administración hotelera tiene poco en común con el arduo deporte de triatlismo Ironman, pero para el antiguo alumno Sevillano de Les Roches Marbella (2007), Pedro Echevarria, encajan perfectamente.
Reportaje: Pedro Echevarria en Ironman 70.3 Marbella
Pedro se graduó del Postgrado en Dirección Hotelera Internacional en 2007 después de haber trabajado en hoteles en el Reino Unido. Para avanzar en su carrera en Hospitality, sintió que necesitaba continuar su entrenamiento y perfeccionar sus habilidades de una manera que le diera una ventaja sobre la competencia en el mercado laboral. Originario de Sevilla, Pedro descubrió la escuela de dirección hotelera suiza en Marbella, Les Roches, y emprendió un viaje que le llevaría a Dubai, donde posteriormente descubrió su segunda pasión: el triatlismo de fondo.
Pedro encuentra equilibrio entre el deporte y su carrera profesional
Desde 2014, Pedro ha completado cuatro Ironmans completos y once medio Ironmans mientras desarrolla simultáneamente una exitosa carrera en la industria hotelera. El triatlón Ironman es considerado una de las competiciones más exigentes física y mentalmente en el mundo. Para completar la natación de 3.86 km, un paseo en bicicleta de 180.25 km y una maratón de 42.2 km, se requiere una estrategia de varios niveles que equilibre un programa de entrenamiento duro con sus responsabilidades profesionales. Pedro menciona que la disciplina, las habilidades organizativas y de liderazgo, y el equilibrio vital adquirido al competir en Ironman también se han traducido en éxito en su carrera.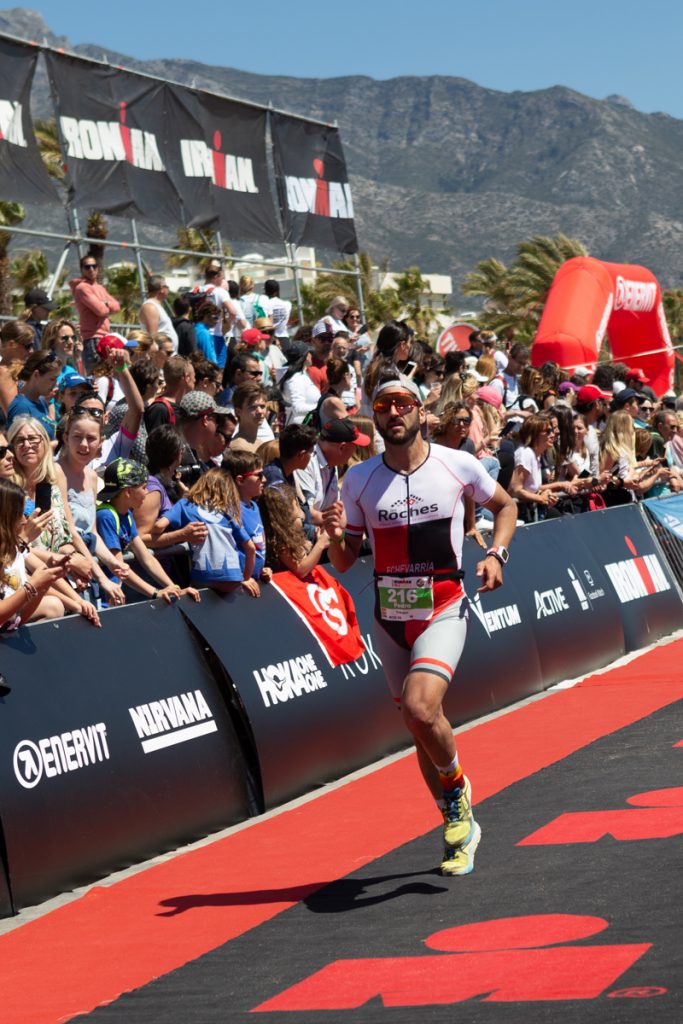 En 2019, Pedro se asoció con su alma mater, Les Roches Marbella. Bajo los colores de la escuela ya he completado el desafiante Ironman 70.3 Marbella, Ironman 70.3 Barcelona, ​​y registró un impresionante récord personal de 9 horas 54 minutos y 26 segundos en Ironman Vitoria-Gasteiz en julio.
Trayectoria profesional
La carrera profesional de Pedro incluye puestos como subdirector de ventas con Melia International en Dubai, subdirector de ventas con Viceroy Group, Dubai, y director de ventas en Sofitel, The Palm, Dubai. En 2016 se repatrió a España y comenzó una trayectoria de tres años como Director Comercial en el PGA Catalunya Resort en Girona (parte de Leading Hotels of The World). Actualmente, Pedro es Director de Ventas en el Hotel Maria Cristina de Mariott, San Sebastián (A Luxury Collection Hotel) donde vive con su esposa, Szabina y su deportista Daschund, Teki. Pedro Echevarría continúa entrenando para las carreras de Ironman con el objetivo de clasificarse para el Campeonato Mundial de Ironman en Kona, Hawai. Tenemos muchas ganas de ver la bandera de Les Roches Marbella ondeando pronto sobre la gran isla tropical. Le deseamos a Pedro lo mejor en su vida personal deportista y en su carrera en Marriott International.
« Mandarin Oriental Barcelona Receives Les Roches Marbella's «Inspiring Young Talent Award» Award Arriba con Heidi – antiguo alumno de Les Roches Marbella necesita nuestra ayuda »